Safeguarding/Child Protection
Safeguarding/Child Protection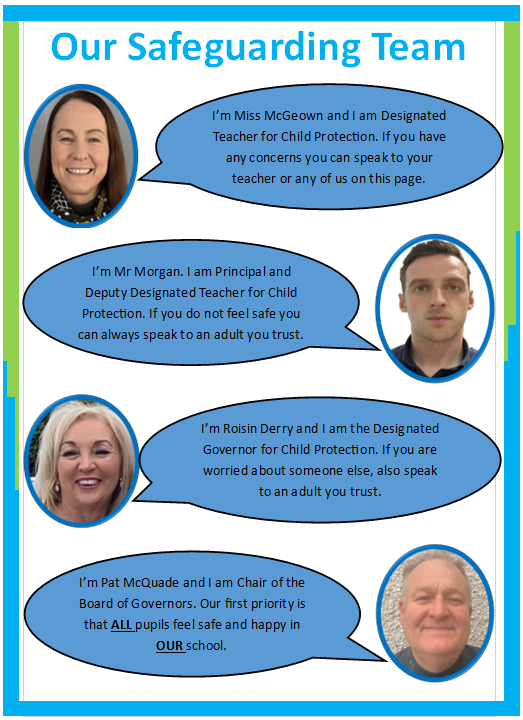 We in St. John's Primary School Eglish have a responsibility for the safeguarding and child protection of the children in our care and we will carry out this duty by providing a caring, supportive and safe environment, where each child is valued for his or her unique talents and abilities, and in which all our young people can learn and develop to their full potential.
All staff, teaching and non-teaching are alert to the signs of possible abuse and know the procedures to be followed.
If you have a concern or would like to raise a child protection issue, please contact the school immediately.
St John's Eglish Primary School and Apple Blossom Playgroup, 57 Eglish Road, Portadown, Craigavon, County Armagh BT62 1NL Phone: 028 3885 1743