Pupil of the Month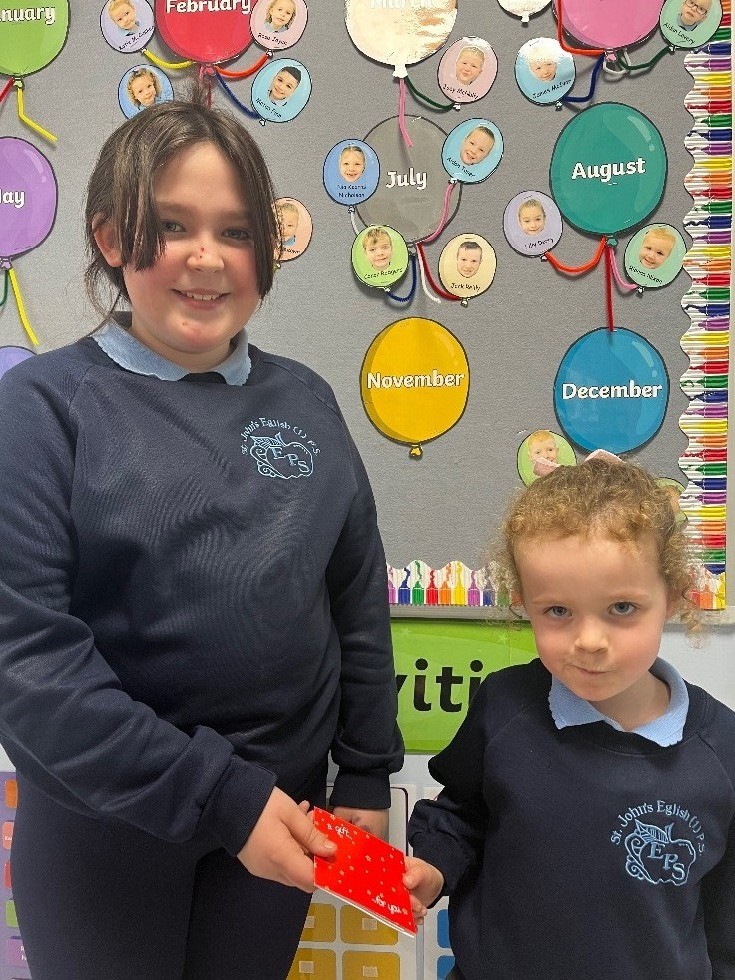 Our first winner of our new Pupil of the Month award for exemplifying our school ethos.
This P7 pupil showed great initiative in helping her fellow P1 with her belongings without hesitation or the need to be asked!
Well done!
Our Pupil of the Month for April displays maturity beyond her P1 age.
She is always there to help others when they are in need and shows kindness and good manners at every opportunity.
Our first Pupil of the Month in 2023/24 showed great compassion for the new P1s, helping them to feel safe and welcome each morning in the playground. This girl did not even have to be asked by staff to help, she was ready and willing to greet the new children with a smile and bring them to play with others.
St John's Eglish Primary School and Apple Blossom Playgroup, 57 Eglish Road, Portadown, Craigavon, County Armagh BT62 1NL Phone: 028 3885 1743